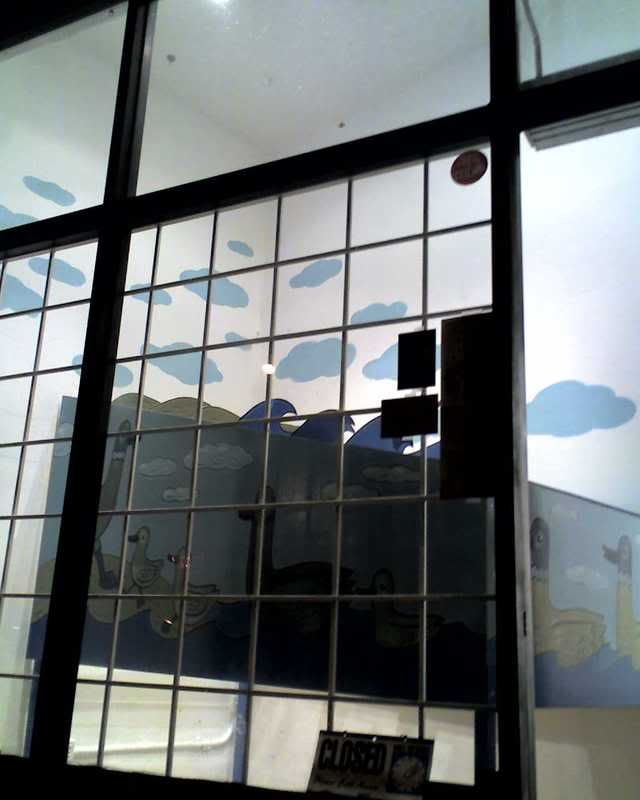 Let's face it, I must be one of the worst bloggers out there. I'm not ashamed of it, that's just the way it is. I'd like to imagine that I required some time to recoup after a busy summer full of painting and who can remember what else. Though I have been doing little painting or making of things for that matter, I have been thoroughly busy so don't get on my case just yet.
I've been teaching graphic design and animation at the Orange County High School of the Arts, which is absolutely awesome! However what they don't tell you about teaching is there is a lot of time invested in lesson plans, curriculum, planning and general strategy. I also inherited a couple classes which despite having been taught at OCHSA for the last 20 years by various instructors, no preexisting projects, or lesson plans had apparently been handed down so I've had to invent the program from the ground up and am constantly making corrections and improvements if I can. Perhaps I'll post some student work up here at some point. As I've been feeling a bit more comfortable, I've had a bit of time to think about making my own stuff.
So here's what's been on my plate lately. I was invited to build an installation piece at Thinkspace for their National Bird Day show several months ago and after thinking about a few different options for a while, I decided upon creating an interactive installation, and so, for the last couple months now I've been building a shooting gallery. I've had to enlist the Help of one of my friends N. Cohen, with the electronic and mechanical aspect of the thing which I very likely don't have the skills patience, focus or whatever else is required to make things respond properly when a button is pushed. Mr. Cohen the genius he is arrived at a system of infrared sensors and light focused by parts of a dissected flashlight to trigger the motors. Tonight we convene at the space to finalize installation and to make it work. The show opens on Friday (tomorrow) and if everything goes well should be totally awesome! Here's some info should you like to attend and shoot at ducks. (Prizes will be awarded) Oh yeah, the pics are progress pics of the installation and the crappy little mockup I built beforehand.
FIGHT FOR FLIGHT
Group Show with Installation by P. Williams January 4th 7-11pm
Thinkspace Art Gallery
4210 Santa Monica Blvd
Los Angeles, CA 90029
(323) 913-3375
http://www.sourharvest.com/thinkspace/